27
The Dolce Project…Bringing More Flavours to Udaipur!
"I would insist that everyone who is passionate, and wants to make pastry a career, to just take the plunge and keep practicing. Every chef, no matter how experienced, has bad days in the kitchen. The key is to not let that bring you down"…sensible counsel from a home baker creating ripples in the city of lakes!
Food has always been an integral part of the family life of Pratiksha Khurana of 'The Dolce Project'. Alike all young children she's also been exposed to food as she observed her mother whip up yummy delicacies for the family and the attention she garnered for all the love and effort she put into every meal. This perhaps was where Pratiksha's love for food stemmed from. Her curiosity prompted her to learnabout different cultures and their cuisines especially desserts. She aspires to "Take my customers on an all-encapsulating sensory experience through my brand; as it is their reactions and feedback that drive me to keep creating!"
Armed with this desire she embarked on a Summer Course in Baking from IHM Dadar-Mumbai followed by an internship; thereafter progressing towards a Diploma from the Lavonne Academy of Baking Science and Pastry Arts, Bengaluru.
The past five years which have not been smooth but definitely been beautiful have helped Pratiksha discover new recipes as well as herself and her brand 'The Dolce Project'.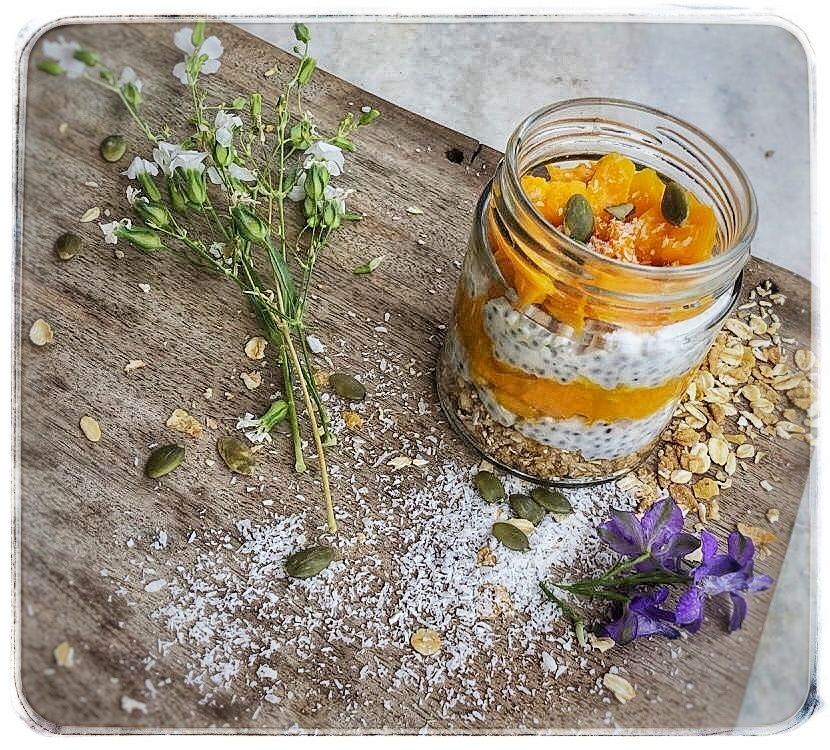 When she started two years back, it took a lot of trial and error for her to understand the market. But as she had done her course from Bengaluru and got her experience from Mumbai, she was bursting with creative ideas on which she wanted to work. So she initially started with few tea cakes and pies in mind thatshe knew would be unique in the Udaipur market; albeit she was determined to offer flavours apart from the standard variants of red velvet, pineapple and chocolate truffle. Pratiksha continued to do her research and experimentation and kept adding products to her repertoire which today offers - vegan banana bread, carrot cake, banoffee pie and cold set cheesecakes.
Despite her panache for working with seasonal produce one thing that Pratiksha absolutely loves to prepare is tea-cake. Elaborating on the why factor she shares "Tea-cakes are simple, light on the palette yet big on flavour. Moreover the flavours and combination options are galore. While cakes are reserved for special occasions; tea cakes are evergreen. Who doesn't love a light slice of cake with their tea/ coffee? And why should we wait for an occasion to treat our taste buds to something yummy?"
Understanding that food is subjective, and everyone has a different taste and preference; Pratiksha through 'The Dolce Project' maintains a one-on-one relationship with all her customers and ensures that she customizes their orders based on their dietary restrictions. So when it comes to her diabetic patrons she replaces sugar with healthy substitutes like dates, organic jaggery powder and honey; and also has on offer sugar-free desserts using artificial sweeteners. Her bestsellers in the healthy segment comprise - keto cheesecakes, gluten-free tea cakes, quinoa and almond flour bread (gluten -free), vegan cupcakes and tea cakes
The festive season plans for 'The Dolce Project' focus on providing a wide range of products in terms of flavour preferences and budget options. The objective is to ensure that there is something for everyone and that the packaging is appealing from every perspective. Pratiksha is keen to "incorporate a plethora of Indian flavours with a contemporary twist to offer a refreshing change from the age-old Mithais, but is still festive enough for gifting to loved ones. I'm visualising an amalgamation of familiarity and adventure for your taste buds!" sounds exciting doesn't it!
Pratiksha's future plans include bringing in to the city of lakes new flavours that are doing really well abroad and in metropolitan cities but which many local patisseries are not experimenting with. On her wish list is setting up her own baking studio, which "will be the hotbed for culinary innovation, where I can create and curate recipes to my heart's desire. I also want to pass down what I've learned to others who are interested in this field, so I hope to be able to conduct classes in my studio."
Pratiksha signs off with "Food, especially desserts has always been a focus and an experience for me ... and I'm always game to trying a new patisserie whether in a city in India or abroad. I make it a point to jot down a list of places and desserts to sample and religiously check them off my bucket list. Nothing makes me happier! I love to experiment with flavours and I get an emotional high by persuading people to try a different flavour. Personally, I know no greater joy than eating something that scintillates all my sensory organs, or seeing the expression of joy on someone's face when they eat something that I have prepared."
Best Seller Recipe : Chocolate Chunk Cookie
You can find its recipe here :- https://foodism.xyz/recipes/chocolate-chunk-cookie